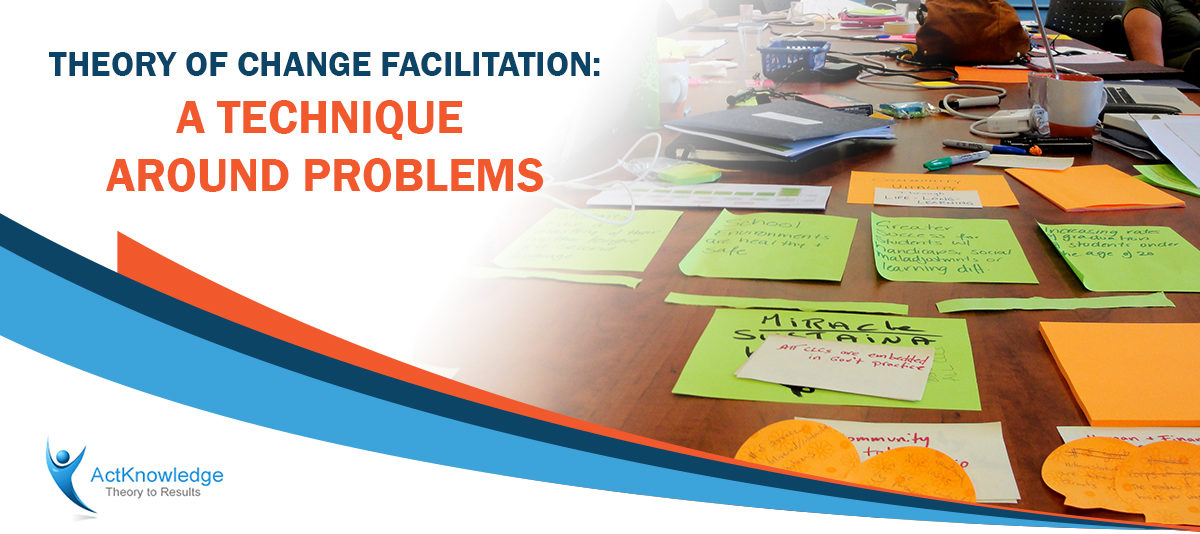 This is an in-depth webinar (90 minutes with Q & A) on a methodology to use when backward mapping is difficult. It is through the use of identifying problems and why they exist, which is much easier for stakeholders. Using the "five whys" and identifying policies, practices and beliefs that help or hinder change, can make it much easier to flip to solutions. This webinar is in-depth, so basic knowledge of ToC is a prerequisite. (We have a short webinar if you need a preview). Your trainer will be Eoin Collins, who has over ten years of detailed experience with ToC development, facilitation and evaluation. Eoin is a senior consultant to ActKnowledge and a board member of the Center for Theory of Change.
This is one of our most in-depth webinars ever!
This is a recording of the live webinar.
**FREE FOR PARTNERS! LOGIN TO PARTNER SECTION TO ACCESS**
Cost: $99
THEORY OF CHANGE FACILITATION: A TECHNIQUE AROUND PROBLEMS