ActKnowledge
INTRODUCTION TO THEORY OF CHANGE UPDATED 2020 $29*
(*limited time price. Dec 1st pricing goes up to $35)
NEW! Everything you need to know about Theory of Change and how to build one in a short and easy webinar.  Listen at your leisure.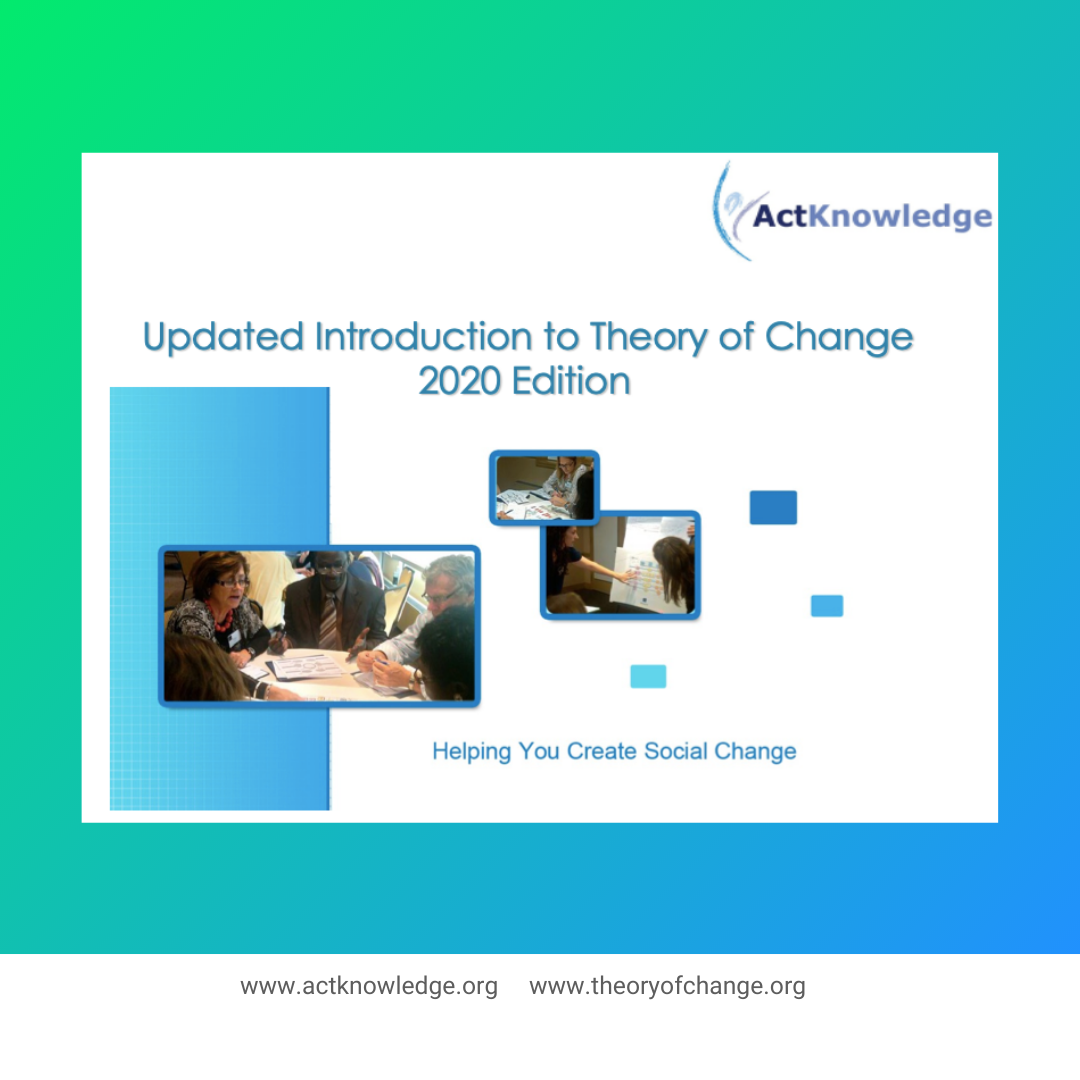 TOCO IS UNDERGOING ITS FIRST MAJOR UPGRADE!
We will suspend new trial subscriptions of the current version as of December 1st, 2020 and suspending new user accounts.
Premium users will be automatically upgraded as new TOCO comes online. NO WORK WILL BE LOST DURING TRANSITION.
New and existing Premium Users may be notified of times TOCO may be offline at the end of January to install the new version, and all yearly subscriptions will be extended for any downtime.
We'll post more information on the new version soon and provide advance notice of any time TOCO will not be available.
You'll love the new TOCO. Many upgrades come from your suggestions.
TOCO selected as the Theory of Change analysis Tool in the SDG Toolkit hosted by UNDP

Facebook Feed